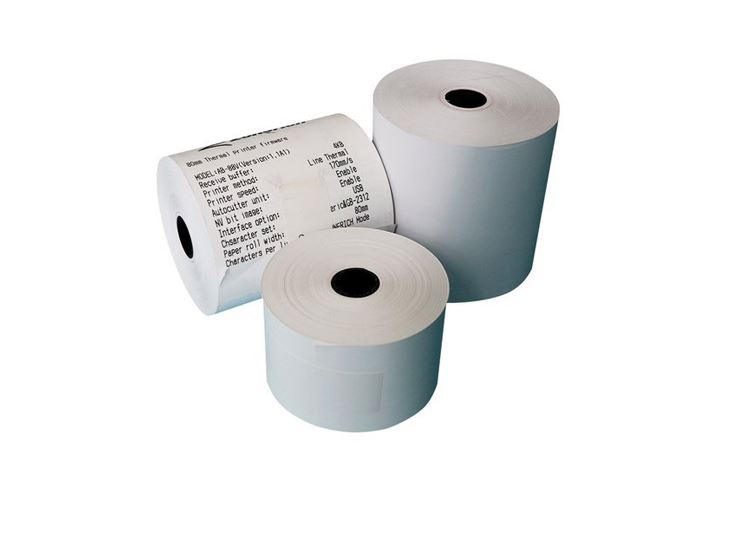 What is Thermal Paper ?
Thermal paper is ordinary paper that has been dyed and treated with chemicals. There are several layers to the paper. A topcoat, an active coat, a base coat, and a substrate are all used. Let's take a look at each one individually:
Topcoat : The topcoat is a layer of protection that keeps the receipt paper from fading.
Active Coat : The active coat is made up of chemicals that react when exposed to heat.
Base Layer : A binding agent makes up the basal layer. Starch, gelatin, or alkali salts can be used as a binding agent. The base layer is responsible for transferring heat to the paper.
Substrate Layer : The paper serves as the substrate layer.
How can you identify Thermal Paper?
The surface of Thermal Paper is coated with a chemical., and when you scratch it with your fingernail, heat is released, causing the thermal paper to exhibit the black marks on its surface. It's the simplest way to tell if the paper is thermal.
What to Check Before Buying Thermal Paper Rolls?
Before you buy Thermal Paper Rolls, there are a few things you should think about. Let's take a brief look at them:
Size: In a store, the size of the receipt paper is standard. The majority of stores use 3 18 thermal rolls. If you're unsure, simply Google what size paper your printer model requires.
Quality: A reputable thermal paper supplier should be able to provide you with bulk receipt paper. Keep your paper somewhere cool and dark.
Price: When you buy thermal paper in bulk from a trustworthy supplier, it is inexpensive.